Building boom scarcity means new products

NZ Newswire
9/01/2017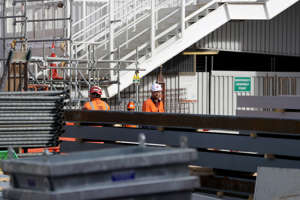 © Phil Walter/Getty Images 'That's great news because it improves the whole industry' Auckland's construction boom has led builders to turn to substitute products as traditional materials become harder to find.
Council building control general manager Ian McCormick urges builders to save themselves and their clients thousands of dollars by making sure the new products are "up to code".
The items have to meet the New Zealand Building Code and be fit for the intended use for the lifetime of the building.
"We're seeing innovative new products and processes entering the market," Mr McCormick said.
"That's great news because it improves the whole industry."
The sticking point for builders in a hurry was in the time it took for the council to assess a new product, but Mr McCormick said less haste would mean less waste.
He also cautioned against falling for a cheap price and quick turnaround if the deal looked too good to be true.
"While there are some great new products on the market, the boom has attracted a few cowboys trying to cut corners and some importers trying to bring in cheap, substandard products," he said.
He cited one example of a hasty substitution as when an imported roofing product, which cost 40 per cent less, was used for several houses.
However, the substitution wasn't disclosed until the job was finished and the roofing had to be replaced because it didn't comply with the code.