Burglary decision 'will come as a shock'

NZ Newswire
29/08/2016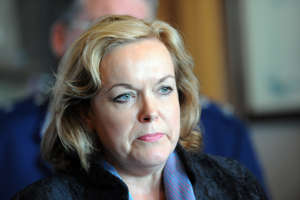 New Zealanders will be shocked to learn that until now police haven't been officially required to attend burglaries, Winston Peters says.
That's the NZ First leader's reaction to Monday's announcement by Police Minister Judith Collins that burglaries have been raised to a priority offence and all break-ins will be attended.
She said the new policy means victims can now expect either a police officer or a crime scene officer to arrive within a reasonable time.
Mr Peters says people know police often don't turn up to burglaries "but they will be appalled that the government, which has severely under-resourced the police, has officially been giving burglars a virtual green light to go and rob their homes".
Mr Peters says it's a basic requirement that homes are protected, and that hasn't been happening.