Business backs immigration cut

NZ Newswire
11/10/2016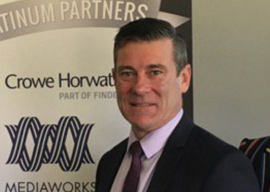 The government has won praise from the business sector for deciding to cut the number of immigrants and raise the bar for skilled migrants.
Immigration Minister Michael Woodhouse announced the changes on Tuesday.
The new resident setting is being reduced to between 85,000 and 95,000 from the current 90,000 to 100,000 - a cut of 5000.
The threshold for skilled migrants has been raised by increasing the number of points they must have from 140 to 160, and a temporary cap is being put on new applications under the parent category.
Mr Woodhouse says the review was routine, but it follows persistent calls from opposition parties for an immigration cut because of the impact that record numbers of arrivals are having on the Auckland housing market.
BusinessNZ says increasing the number of points for skilled migrants will sharpen the annual intake towards higher skilled people.
"It's positive that the government has taken on board some of the concerns of employers regarding the skill base of those achieving permanent residency status," said chief executive Kirk Hope.
"The announcement is an encouraging sign of progress towards a migration system that benefits the workforce and New Zealand generally."
NZ First leader Winston Peters says the decision was a panicked reaction to the National Party's polling.
"The plain fact is that after years of denial, their polling is telling them the public are concerned," he said.
"National has dropped its bundle and panicked."
Official figures show 57,958 people were granted residency in the year ended June 30, 2016, up from 52,447 in 2015.
The record levels have been partly driven by Kiwis coming home from Australia as the economy there has weakened.