Business quake claims top $900m

NZ Newswire
31/01/2017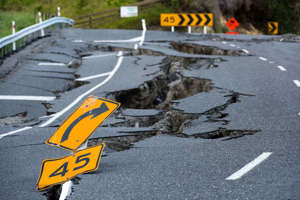 Business claims have gone past the $900 million-mark from the Kaikoura earthquake in November.
Two-thirds of the claims have been in Wellington region, followed by Upper South Island at 25 per cent, Canterbury at 8 per cent and the rest from other North Island claims after the 7.3-magnitude shake on November 14.
Private insurers have received these claims from businesses, but the Insurance Council says it is early days and the figure may change.
"Indications are that there are more than 2,500 commercial material damage and business interruption claims worth more than $900 million," chief executive Tim Grafton said.
However, the council says it is too early to indicate the value of residential claims.
Homeowners have until February 14 to claim for any damage.