Businesses: Tax should fund fire service

NZ Newswire
29/03/2017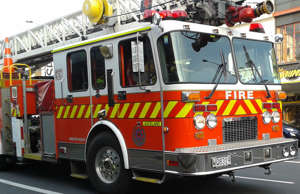 Funding fire services out of general taxation would have saved an increase in the fire services levy, the Wellington Chamber of Commerce says.
Insurance levies will rise by 70 cents a week, or $36 a year, from July 1 to pay for Fire and Emergency New Zealand.
The unified service will bring together professional and volunteer urban and rural firefighters with a legal mandate to fight fires, respond to medical emergencies, natural disasters, road accident and urban search and rescue.
Internal Affairs Minister Peter Dunne says the levy increase will be paid by everyone who has house and contents insurance, bringing the total levy to $127.20 a year.
In addition, the levy on car insurance will increase by $2.37 a year, bringing the total levy to $8.45.
But Chamber of Commerce chief executive John Milford said the increases will hit low-income consumers and businesses, which won't have a cap on the levy increases.
"Business has said all along that money to run the new Fire and Emergency NZ should come from general taxation because all New Zealanders benefit, not just those who pay insurance," he said.
Mr Milford said that would make funding decisions subject to Treasury scrutiny, possibly adding to accountability and efficiency.
Under the current plan councils will save about $30 million a year because they won't have to pay for rural fire services - and the government expects them to return it to ratepayers.