Businesses warned over 'volunteers'

NZ Newswire
7/12/2016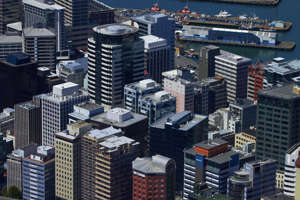 New Zealand businesses have been warned about disguising employees as volunteers and failing to give them a fair wage.
The Labour Inspectorate's caution follows a nationwide investigation which general manager George Mason says revealed some concerning practices, particularly in the accommodation industry.
"Businesses cannot evade their obligations as employers by calling their workers volunteers and then simply rewarding them with a bed in a dormitory, food and wifi," he said.
Mr Mason said the practice was unfair to businesses that did follow the law.
He said it damaged the prospects of people seeking employment and also took advantage of travellers who might not know what their employment rights were.
The arrangements might also breach immigration laws, which required that work was performed only by those lawfully entitled to work in New Zealand, and there were taxation implications.
Mr Mason said the inspectorate was supportive of genuine volunteering, but there were concerns that volunteering might stray into an employment relationship.
He said some schemes had workers putting in as many as 32 hours per week cleaning linen, working reception, and vacuuming.
Key indications that someone should be regarded as an employee rather than a volunteer included:
* being paid or rewarded for work,
* the worker's expectation of being rewarded,
* the business making an economic gain from the person's work,
* the work being integral to the business,
* the worker's hours being controlled.
The investigation came after complaints about businesses taking advantage of schemes such as Willing Workers on Organic Farms (WWOOFing) and VolunteerX, and advertising for travellers to work in exchange for accommodation.