C-130 Hercules to be deployed to Iraq

NZ Newswire
27/03/2017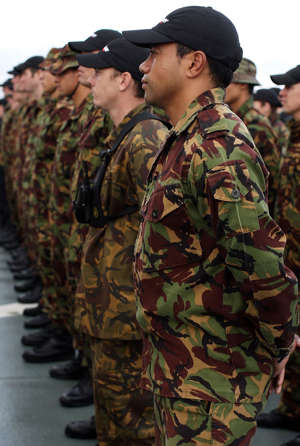 A New Zealand C-130 Hercules aircraft will be deployed to Iraq after a request from the Australian Defence Force.
Up to 30 personnel will be deployed from early May to late June in the fourth logistics assistance mission for the aircraft, Defence Minister Gerry Brownlee said on Tuesday, just days after returning from visiting troops in Iraq.
"The aircraft will carry out logistics flights in support of New Zealand and Australian operations, including carrying people, equipment and supplies to Iraq, Afghanistan, South Sudan and the Sinai Peninsula," he said on Tuesday.
The deployment is expected to cost $1.3 million but won't require additional funding, he said.