Cabinet did look at doubling quota

NZ Newswire
14/06/2016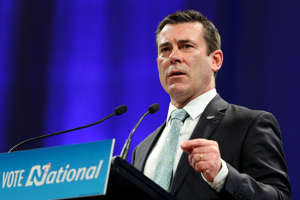 Doubling the annual refugee quota was one of the options considered by cabinet, but it opted to stick with Immigration Minister Michael Woodhouse's recommendation of a smaller increase.
The government announced on Monday that it would up New Zealand's refugee quota from 750 to 1000 from 2018 - the first time the quota's been changed in close to 30 years.
But that fell short of the expectations of opposition parties and refugee advocates, who've been calling for the quota to be doubled to 1500.
Mr Woodhouse says cabinet "landed in the right place" with the smaller increase.
"I think that balances New Zealand's obligations to do more with the fact that those we do take aren't settling as well as we'd like, and we want to make sure that the quality of the outcomes improves," he told reporters on Tuesday.
With the quota set at 1000, it leaves the door open for New Zealand to consider emergency refugee intakes - as happened in response to the Syrian crisis - if required in future.
"We certainly haven't ruled that out," Mr Woodhouse said.
He's also keen to take a closer look at the options around community sponsorship of refugees.
The government will be piloting a new community sponsorship programme next year, which could allow New Zealand to take more refugees on top of the annual quota.
The details are still to be confirmed, and the pilot will only involve 25 places, but Mr Woodhouse said it would mean community organisations taking a bigger role in resettling some refugees.