Cadbury factory pledging nears $4.3m

NZ Newswire
11/06/2017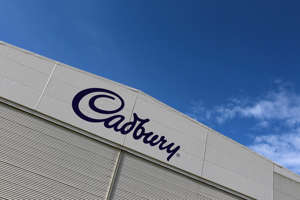 A community-led bid to buy Dunedin's Cadbury factory has raised nearly another $2 million in pledges over the weekend.
In the fundraisers' first 48 hours last week $2.5m was raised. By Monday morning that figure was up to $4.3m.
The goal of raising $20m is being led by Dunedin councillor Jim O'Malley, who hopes to buy part of the plant and its equipment where iconic Kiwi sweets Pineapple Lumps, Jaffas and Pinky Bars are made.
Factory owner Mondelez International confirmed in March it will shut the factory in early 2018, ending 150 years of operation in the city and the jobs of about 300 staff.
Mr O'Malley began seeking pledges on Wednesday after asking Mondelez for two weeks to determine whether there was public interest in buying the factory.
So far around 3200 chocolate lovers have expressed interest.
The aim is to keep workers employed at the factory and potentially use the money to manufacture Mondelez products and chocolate.
An investment of $50 or more is needed to take part but the pledged money is non-committal.