Calls to reopen historic cemetery vault

NZ Newswire
23/05/2016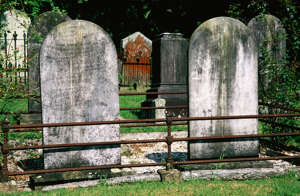 A decision on whether to reopen an Auckland cemetery's vaults where historic ashes are buried must be approached with caution, Auckland Council says.
Almost 1800 sets of ashes, dating as far back as the 1920s, are buried in Waikumete Cemetery vaults in Glen Eden, but recent interest has prompted calls for reopening the vaults.
Cemeteries manager Catherine Moore says unclaimed ashes were laid to rest in the vault in the late 1970s.
"This was intended to be the final resting place of the ashes that, despite extensive advertising and news stories at the time, remained unclaimed," she said.
However several descendants have contacted the cemetery to ask about retrieving their loved ones' ashes.
"Opening the vaults could cause damage to the ashes within and we may find that boxes and labels have deteriorated over time, making identification extremely difficult or impossible," she said.
Some families had told the council they did not want the ashes disturbed, she said.
The council wants to connect with the descendants of people whose ashes are interred in vaults near the Chapel of Faith in the Oaks.
It is looking at creating a suitable memorial to those interred, and wants to hear from families interested at being involved, Ms Moore said.