Canadian pension fund invests in NZ

NZ Newswire
12/12/2016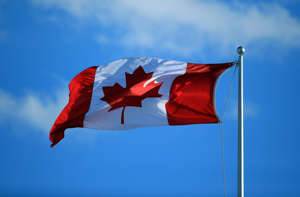 The Canada Pension Plan Investment Board, which invests some $C300 billion ($NZ317b) of assets to help fund the North American nation's pension plan, has bought half of a $NZ1.1 billion property portfolio managed by Australasian fund manager AMP Capital.
The CPPIB has taken a 50 per cent stake of the portfolio made up of 13 properties, with the remainder owned by Canada's Public Sector Pension Investment Board, which bought it from AMP Capital in 2014. When PSP Investment bought the portfolio, it was made up of 18 properties valued at $1.03b.
"This is CPPIB's first investment into New Zealand, taking the opportunity to invest in a quality diversified property portfolio that is well placed to continue to benefit from strong New Zealand economic fundamentals," AMP Capital portfolio manager Nick Cobham said in a statement.
"With both investors' support, we can look forward to further improving investment returns as the portfolio participates in redevelopment and further acquisitions in the office and retail sectors in the near future."
The portfolio includes retail assets including the Botany town centre and Manukau Supa Centre in Auckland, and the 13-floor St Paul's Square office building in Wellington which is currently undergoing a $38 million refurbishment as part of a new 15-year lease with the government.
PSP Investments' $C20.4b ($NZ21.6b) real estate assets made up 17.4 per cent of the fund's overall assets. Its 2016 annual report noted the core retail assets in New Zealand benefited from valuation increases in the period.
PSP Investments' other New Zealand assets include dairy farms and a stake in Kaingaroa Timberlands.
The deal is subject to Overseas Investment Office approval. Macquarie Capital helped the vendors with the deal.