Cannabis list sent to doctors, pharma

NZ Newswire
21/02/2017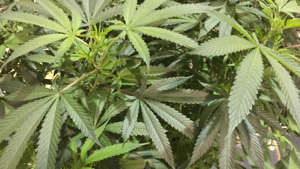 © AP Photo/Gillian Flaccus Associate Health Minister Peter Dunne has followed through on his promise to provide a list of approved medicinal cannabis products. A list of approved cannabis-based prescription medications that meet New Zealand's strict requirements has been sent to medical and pharmaceutical groups around New Zealand.
The list was promised by Associate Health Minister Peter Dunne earlier this month when he relaxed rules around prescription of medicinal cannabis products.
Mr Dunne said more products are becoming available as overseas companies meet stringent Good Manufacturing Process guidelines but for now the list remains short.
It includes Sativex, used to treat spasticity in people with multiple sclerosis, at a cost of around $1200 a month.
"Unfortunately, Sativex, the one pharmaceutical-grade product that is available in New Zealand continues to be extortionately priced as big pharma continues to ignore the building resentment, both local and global, to the attitudes these companies take to the sick and vulnerable," he said.
Products from Canadian company Tilray, which was last week granted approval to export products to Auckland's Middlemore Hospital, will be approved on a case-by-case basis.
Three drugs approved by the US Food and Drug Administration are also on the list, but there have been no applications for their use in New Zealand.
The same applies to Bedrocan, a product certified by the European Medicines Agency.
Mr Dunne said the government was making "steady progress" on cannabis-based products.