Canterbury uni happy with student numbers

NZ Newswire
10/03/2017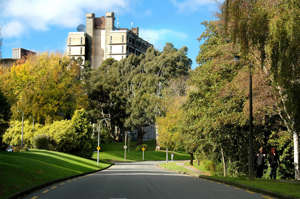 The University of Canterbury is pleased with the numbers of new students arriving as it continues to recover from the earthquakes that devastated the city.
Student numbers have increased for the 2017 academic year, with a sharp 20 per cent rise in international students, acting Vice-Chancellor Professor Ian Wright says.
All new enrolments are up 3 per cent when compared to the same time last year, which was itself a 16 per cent rise on the year before, he says.
The university has 3562 new equivalent full-time students (EFTS) compared to 3472 new EFTS for the same time last year.
The university's 2015 annual report shows it had 15,494 EFTS students and a total student headcount of 18,783 in 2010 before the quakes and the figures in 2015 were 11.931 and 15, 830 respectively.
The campus is booming once again, Prof Wright says.
In December 2016, more than 15,560 students in total, including about 1500 international students from 115 countries, studied at UC, which was a 7 per cent increase in new-to-UC domestic students and 30 per cent increase in new-to-UC international students compared to 2015.
"Living on or near the UC campus, and having a lifestyle that can take you from lectures to the beach or city centre in 20 minutes or the skifield in 90, is much more appealing and affordable than trying to live in Auckland or Wellington," Prof Wright says.