Car and bus crash seriously injures one

NZ Newswire
7/03/2017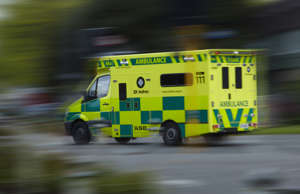 © File photo One person has serious injuries after a bus and car crashed on Auckland's outskirts. A bus and car have collided on Auckland's outskirts leaving one person with serious injuries.
The crash occurred just after 6am on Wednesday on Kingseat Road, north of Pukekohe and near McKenzie Road, police say.
In addition to the seriously injured person, a number of others have moderate to minor injuries.