Car and truck collide near Arundel

NZ Newswire
11/06/2017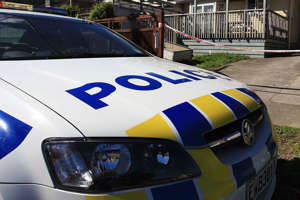 © Hagen Hopkins/Getty Images A file photo of a police car outside a house. A car and truck have collided near Arundel in mid Canterbury.
The accident happened about 1.45pm on Sunday on Cracroft Maronan Road near Boltons Road, police say.
One person is in a serious condition, one has moderate injuries and another is uninjured.
A power pole was hit during the crash.
A crane is on the way to clear the scene and the road is likely to be blocked for several hours.
Diversions are in place at Arundel Rakaia Gorge Road and at Trevors Road.