Car in murder trial a 'standout': witness

NZ Newswire
15/08/2016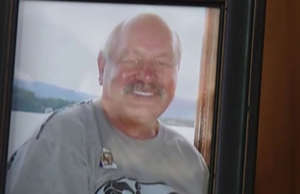 © Mediaworks George Taiaroa The afternoon George Taiaroa was fatally shot, contract milker Corina Walker's car was passed at speed by a wired, angry man, she has told a jury.
Quinton Winders, 45, is standing trial accused of murdering stop-go operator Mr Taiaroa, 67, at a roadworks site near Atiamuri on March 19, 2013.
On Monday, Ms Walker told the High Court at Rotorua she was driving on Tirohanga Road with her two toddlers when a blue Jeep Cherokee pulled up behind her so close she was given a fright.
"It obviously wanted to pass me in a hurry, it was going backwards and forwards, there was another vehicle coming towards us, when it went past me the driver passed me from behind, it was very crazy driving, erratic, it almost cut me off," she said.
"I felt it was a short, sharp, dangerous pass. This person looked wired up, angry. I was thinking what the f*** do you think you are doing? I gave him a gesture of some kind."
The Crown says witnesses saw Mr Taiaroa lean into the blue car, before falling to the ground.
Ms Walker said as the jeep passed her, she locked eyes with the driver who stared back at her.
When a detective showed her a montage of eight photographs about two months later she'd immediately picked the driver out.
"It hit me like a tonne of bricks that it was the face of the same person I saw that day. I am certain."
Ms Walker said she'd been so unnerved by the driver's actions she'd reached for her phone but hadn't been able to get it from her bag.
Asked by Winder's lawyer Jonathan Temm if she'd told the police the vehicle that passed her was a stand-out vehicle, Mrs Walker said it was a stand out to her.
Prosecutors say the killing was sparked by an accident a week earlier involving a road cone which caused less than $1000 worth of damage.
The trial entered its second week on Monday.