Car wash pays arrears to migrant workers

NZ Newswire
14/03/2017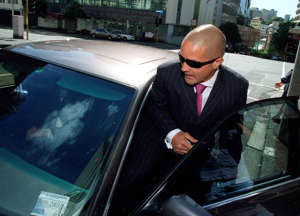 A car wash business owned by former dual league and rugby international Matthew Ridge has paid $35,151 in arrears to almost 100 employees, mostly migrants, for multiple breaches of employment law.
Auckland-based Car-Fe Ltd failed to pay the correct holiday pay, keep proper wage, time and holiday records, or provide employment agreements, a Labour Inspectorate investigation found.
Inspectorate regional manager Loua Ward says these are some of the basics of being an employer in New Zealand.
"The Labour Inspectorate does not tolerate employers failing to provide employees with their minimum employment entitlements," she said.
"We will ensure that employers who continue to breach their obligations face consequences."
The investigation found 37 employees were not provided with employment agreements, 13 were given "90-day trial letters" in lieu of contracts and six had employment agreements with no dates.
Mrs Ward said the systemic nature of the breaches meant that 97 employees, the majority being migrant workers, were affected.
An Improvement Notice was issued to Car-Fe last October to correct its employment practices and pay back the arrears owed due to the incorrect payment of holiday pay.
Car-Fe had since provided proof that it now had compliant wage, time, holiday and leave records, and employment agreements.
As of March 1, the conditions in the notice had been complied with and all arrears owed to employees had been paid.
Mrs Ward said migrant workers had the same employment rights as all other workers in New Zealand.
But they were often more vulnerable to unacceptable work practices as many were less likely to be aware of their rights and entitlements.