Card skimming gang in Tauranga

NZ Newswire
9/04/2017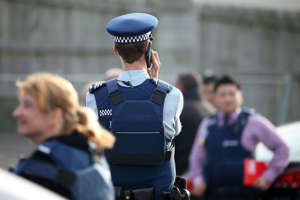 © Fiona Goodall/Getty Images File photo There have been three cases of skimming of bank cards in Tauranga.
A skimming gang may be at work in the Brookfield area, says Sergeant Richard Martin, who is encouraging anyone else it has happened to to come forward.
The three victims lost a total of more than $1,000 from their accounts.
Skimmers have cloned bank cards, watched the person enter their PIN numbers and used the cloned cards to take money from accounts.
"Police have had three different complaints about skimming this afternoon, so we encourage people to come forward if they think they may be a victim of a skimming," he said.
He urges people to be aware of where their bank cards are at all times and make a note of where and when they use them. Also people should cover their PIN during a transaction.