Cash for quake-hit councils: Brownlee

NZ Newswire
27/04/2017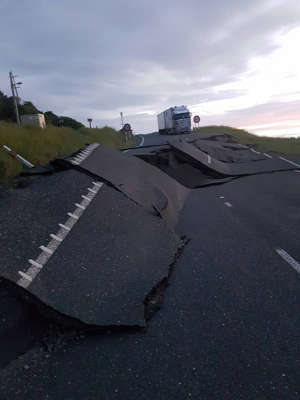 The government will provide $2.5 million over three years to help local councils affected by the November earthquake, Civil Defence Minister Gerry Brownlee has announced.
"This funding will help Kaikoura, Hurunui and Marlborough District Councils shoulder their additional local government responsibilities after the magnitude 7.8 earthquake last year," he said on Thursday.
"Based on Christchurch's experience, we can expect a ramp-up in council activities, potentially doubling their regulatory services."
Mr Brownlee said last year Kaikoura District Council issued 118 building consents and processed 51 resource consent applications.
"As a result of the earthquake, 177 properties are red or yellow stickered and many others will need consent for cosmetic work. The council will also need to process multiple consents for road works and infrastructure repairs."
Hurunui District had higher activity with 400 to 500 building consents a year.
"However, well over 300 properties were red or yellow stickered and it too expects a wave of new applications," he said.
"The earthquake changed the natural hazard landscape in North Canterbury and Marlborough considerably - rivers have changed shape, and rockfall and landslips created significant geotechnical hazards to buildings and other essential infrastructure."