Chemical spill at Napier port

NZ Newswire
21/11/2016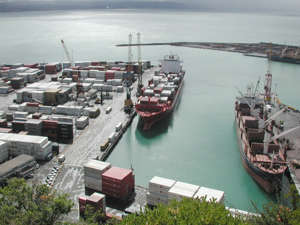 © Wikicommons / Pseudopanax Port of Napier. Emergency services are dealing with what is reported as being a chemical spill at the Port of Napier.
Firefighters were called to the port on Tuesday morning.
Police confirmed there was an incident but the Fire Service was unavailable for comment.
The incident involved 60 drums of methyl ethyl ketone, a flammable solvent, Hawke's Bay Today reports.
A cordon had been set up around the spill but the rest of the port was operating.