Child killer to be released again

NZ Newswire
31/03/2016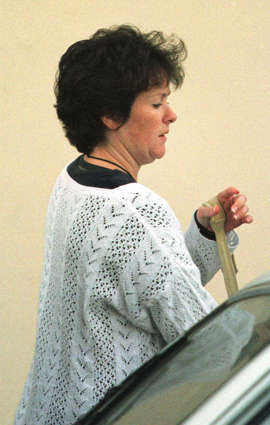 © Simon Baker/Getty Images Elizabeth Healy during her 1997 trial. A Christchurch nanny who spent 15 years behind bars for murdering a toddler will again be released despite an "abysmal" record the last time she was out.
Elizabeth Healy was jailed for murdering 17-month-old Christchurch girl Shae Hammond while babysitting in 1997, injuring another toddler and poisoning a third.
Continuing to deny the crime, she was released on parole in 2013 but recalled 20 months later amid drinking and failure to abide by her release conditions.
Healy was also accused of looking after her neighbour's six-year-old who had special needs, without supervision from another adult.
However, now the Parole Board has told Shae's mother, Andrea Keats, Healy will be released on April 18, Fairfax Media reports.
Ms Keats had made a submission against release on Tuesday but was informed on Wednesday night.
"I'm absolutely gutted. I said, 'Am I the only one that cares she is going to kill again?'," she told Fairfax.
The Parole Board hasn't yet released its reasons for Healy's release. It says the decision needs to be written up and checked before it is released to media.