Chinese national jailed for false passport

NZ Newswire
28/06/2017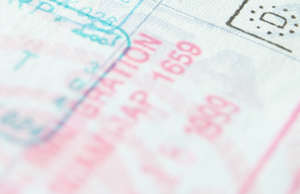 © Getty Images Stock

A Chinese national working unlawfully as a builder in New Zealand will spend two years in jail for immigration fraud.
Zi Xiang Lin, 49, was sentenced in Hamilton District Court on a charge relating to providing a false passport.
Immigration New Zealand assistant general manager Peter Devoy says the agency will not tolerate immigration fraud and the sentence is a strong deterrent.
Lin has been in New Zealand since 2005, when he arrived from Fiji on a false Hong Kong passport.
INZ was unaware he was living in the country until March this year, when he was located on a Hamilton house building site while compliance officers were looking for another person.
He was detained after he gave a false identity, but later provided information on his genuine identity.
After the passport was recovered, Hong Kong authorities confirmed it had been reported lost in 2009 and that the photograph, name and date of birth had been altered.