Chorus tops first-half profit expectations

NZ Newswire
19/02/2017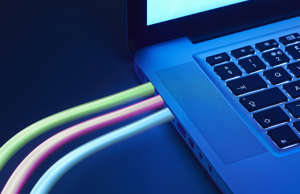 Chorus has beaten first-half profit expectations and raised its forecast for annual earnings as the telco benefited from the increase in regulated prices on its copper lines.
Net profit rose to $66 million in the six months ended December 31 from $33m a year earlier, the Wellington-based company said in a statement.
Revenue rose 10 per cent to $529m, while earnings before interest, tax, depreciation and amortisation gained 22 per cent to $335m.
"The increases in net profit and ebitda were mostly due to the effect of regulated copper price increases, a changed capitalisation approach and careful management across expense lines," Chorus said in a statement.
The company also raised guidance for annual ebitda by $20m to a range of $645m-to-$665m.
Chorus got some relief from the Commerce Commission in late 2015 when the regulator decided to wind back some of the price reductions it planned to enforce for the network company's copper infrastructure.
Since then, Chorus has been at odds with Spark New Zealand, its biggest customer, over the security of service on copper while Spark has been pushing wireless broadband.
Chorus said that push to switch customers on to wireless broadband networks and local fibre companies gaining market share in their regions led to a 2.8 per cent decline in fixed line connections to 1.68 million, and a 1 per cent dip in broadband connections to 1.21 million.
Chief executive Mark Ratcliffe, who is replaced by Kate McKenzie on Monday, says wireless broadband is viable for some customers with low data usage and with poor broadband coverage, but that Chorus's copper network offered "rock solid reliability and consistent performance".
Chorus said it was 61 per cent through its ultrafast broadband build programme, and will add another 169 areas to its footprint under the second tranche of the project, announced in January.
Chorus shares last traded at $4.15 and have gained 10 per cent over the past 12 months.