Christchurch needs commuter rail: Labour

NZ Newswire
21/06/2017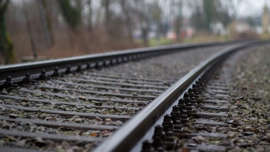 © Getty Images Labour says it would commit millions of dollars towards a commuter rail service between Rolleston and the centre of Christchurch. Labour wants to see a commuter train running between Rolleston and Christchurch.
It says it will commit $100 million towards transport capital works in the country's second-largest city and a commuter service will help fight traffic congestion.
"A 21st century city simply has to have integrated, multi-modal public transport at its heart," Labour leader Andrew Little said on Thursday.
Rolleston, about 24km southwest of the CBD, sits on the Main South Line. It's population has boomed since the 2011 earthquake.
"It makes sense to restart commuter rail with this line. The network will be expanded over time as suitable."
Bus services would feed stations along the line.
Mr Little said local councils would determine where the stations would be and a Labour-led government would share the cost.
Labour says 3 per cent of Christchurch people use public transport, compared to 7 per cent in Auckland and 12 per cent in Wellington. Congestion also added 29 minutes a day to the average commute.