Climate warning for New Zealand wildlife

NZ Newswire
9/01/2017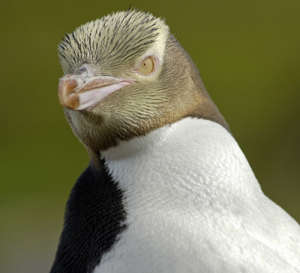 © imageBROKER/REX/Shutterstock Yellow-eyed Penguin (Megadyptes antipodes) The government has been urged to act to help avoid severe consequences for New Zealand wildlife from increasing temperatures.
New Zealand had its warmest year in 2016 since Niwa's records began more than a century ago.
Forest and Bird chief executive Kevin Hague says yellow-eyed penguins, kea and tuatara are already showing some signs of climate change induced stress.
"The consequences for these and many other native species will be severe unless the government starts leading the way in cutting emissions and funding adaptation research," he said.
"In the face of the undeniable and unique impacts of climate change on this country, it seems extraordinary and indefensible that New Zealand has been one of the slowest developed nations to act."
Mr Hague said climate change was a particular problem for New Zealand wildlife, as so many species were found only in this country.
In its latest annual climate survey, Niwa said last year was the warmest in New Zealand since records began in 1909, with temperatures above average throughout the country.