Comcast And Time Warner Cable To Divest 3.9 Million Subscribers Through Charter Deal

TechCrunch
28/04/2014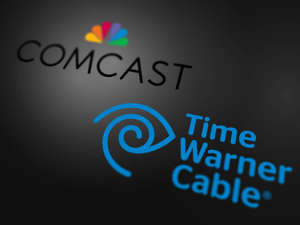 Comcast announced today it's through a series of transactions with Charter Communications that it hopes will improve the chances of getting approval for its .
The divestiture would be contingent on the approval of Comcast's Time Warner Cable acquisition, and would occur after the close of that transaction. In keeping with , the deal would lower its combined customer base below 30 percent market share for multichannel video subscribers in the U.S.
The deal actually has three components:
Charter will acquire 1.4 million Time Warner Cable subscribers, which will increase its customer base to 5.7 million subscribers and make it the #2 cable provider in the U.S., behind the combined Comcast-Time Warner Cable entity.
The companies will each transfer about 1.6 million Time Warner Cable customers and 1.6 million Charter customers in an exchange to improve the geographic presence of each.
Comcast will create an independent company (for now labeled SpinCo) that will include approximately 2.5 million existing Comcast customers. Comcast shareholders will own two-thirds of the new, publicly traded company, while Charter will own one-third of it. The new company will have a nine-person board with six independent directors and three that are designated by Charter. Comcast won't have any ownership interest or control of the new company.
This is probably a good time to remind you that in about a week. We'll be asking him all sorts of questions about the Time Warner Cable deal, the recent , and what Comcast thinks about the . You can .