Concern over high use of strong opioids

NZ Newswire
18/08/2016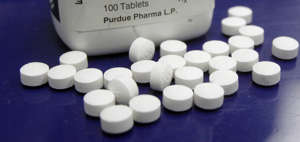 © AP Photo/Toby Talbot, File Do we need to use strong opioids as much as we do and are there alternatives? The continuing rise in the prescription of powerful opioids to manage pain has prompted a call to exercise caution.
The Health Quality and Safety Commission says hospitals and primary health care providers should take a close look at their prescribing.
Dr Alan Davis, chair of the commission's opioid expert advisory group, says while opioids are highly effective in managing certain types of pain, they can also cause patient harm.
"This might include nausea, constipation, delirium, hypotension, addiction or even potentially life-threatening over-sedation and respiratory depression," he said.
Dr Davis also said evidence showed that the longer strong opioids were used, the less effective they became.
He said they should therefore be used for only a short time, but in New Zealand it seemed some people remained on them for longer.
Opioids such as fentanyl, methadone, morphine, oxycodone and pethidine are classed as "strong". Tramadol, codeine and dihydrocodeine have lesser effect and are classed as "weak".
Dr Davis said the commission's Atlas of Healthcare Variation showed significant differences in opioid use between district health boards.
He said the data should prompt DHBs to see where they sat and find out more about why differences existed.
"The question is, 'Do we need to use strong opioids as much as we do and are there alternatives?'
"Yes, there are, and district health boards may need to investigate why their usage is different to other district health boards and if they should be exploring those alternatives."
Among the atlas's findings is that an average of 16.4 out of 1000 people received a strong opioid, with a two-fold variation between DHBs.