Confidence rattled by quake: PM

NZ Newswire
13/11/2016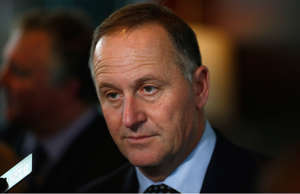 Rebuilding confidence and assessing the damage are the first steps to recovery after New Zealand was rocked by a magnitude 7.5 earthquake and a series of large aftershocks, John Key says.
The Prime Minister and his wife rode out the "significant shock" at Premier House in Wellington just after midnight on Monday.
"I mean, it's not unusual to get quakes here but then it started building in its intensity and people will appreciate Premier House's been built a long time ago so it's a structure that really rattles around," he told reporters at Parliament House hours later.
"I just know from going through the Christchurch earthquake just how much it undermines people's confidence and the most important thing we can do at the moment is just get them reassurance that the support will be there for them."
Mr Key has not called a national emergency saying the country's 16 regions have activated their own civil defence requirements as aftershocks continue.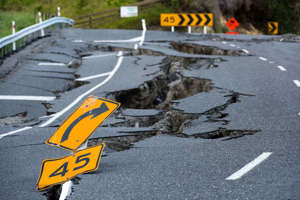 He confirmed two people have died, but said communications were making contact with the North Canterbury region where the main quake struck difficult.
A military helicopter will be sent to Kaikoura to first establish communications.
"As soon as we can get a much better assessment of the actual damage then we can work out the next steps from here," he said.
Mr Key said he wasn't concerned about the government's capacity to fund major repairs that will no doubt be necessary.
"We know that from Christchurch, the movement in the earth at this sort of magnitude, it damages the core infrastructure more than you're initially aware of and it's more expensive to rebuild," he said.
"But we're quite within our financial capacity to deal with that."
He urged people across the country to continue to monitor media for warnings.