Corrections appeal hairpiece decision

NZ Newswire
10/04/2017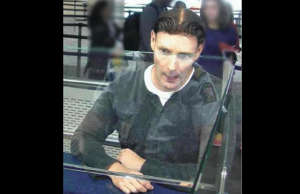 Corrections have filed an appeal after balding murderer and sex offender Phillip John Smith won the right to wear a hairpiece last month.
The Department of Corrections filed an appeal on Monday against the High Court's decision relating to prisoners' rights within the Bill of Rights Act.
The appeal is in regards to the legal reasoning behind the High Court's decision that prisoners are entitled to freedom of expression under the the act .
This affects the process prison decision makers would have to follow to ensure decisions regarding prisoners comply with the Bill of Rights.
"Corrections has concerns about the precedent-setting nature of the High Court's decision and wide-ranging effect it could have on the Department's future administrative decision-making abilities," Auckland Prison Director Andy Langley said.
Smith won the right to wear his hairpiece on the grounds the department had failed to take into account his rights under the Bill.
Justice Edwin Wylie ruled that Mr Smith's fundamental right to freedom of expression was ignored.
Smith argued prison authorities had not given him a valid reason for why he could not wear a hairpiece and had used exaggerated concerns about security to justify their decision.
His toupe was taken away after he used one as part of a disguise to flee to Rio de Janeiro in November 2014.
At the time of his escape, he was on a temporary release while serving a life sentence for the 1995 murder of the father of a 12-year-old Wellington boy he had been molesting.
When Smith represented himself in court last month, he said the days after he was returned to custody were among the lowest in his life because New Zealand newspapers ran pictures of him appearing bald on their front pages.
"I felt belittled, degraded and humiliated."
He told the court he began balding in his early 20s and hairpieces gave him the confidence to present himself in public.