Corrections breached torture UN convention

NZ Newswire
28/02/2017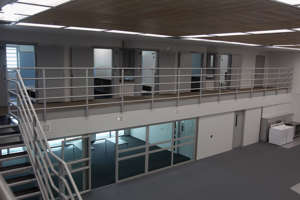 The Department of Corrections has been found to be to have breached a UN convention on torture during the restraint of some prisoners , the Chief Ombudsman says.
Prisoners who were considered to be at risk of harming themselves were tied down to beds over long periods, and handcuffed behind their backs, a report into the care and management of prisoners has found.
Judge Peter Boshier also found the general management of at-risk prisoners to be substandard and detrimental to their well-being, across the country.
In one case, a prisoner in Auckland was secured to a tie-down bed for 16 hours at a time, for 37 nights in a row.
Corrections also breached its own regulations by not seeking medical approval 36 out of 37 times in the case.
It accepts some mistakes were made, but says it was a last option to manage the prisoners health, Corrections chief executive Ray Smith.
Five recommendations were made in light of the report, and Mr Smith says three are completed and two are underway.
Corrections has developed a new plan which aims to address the increasing demand within prisons for access to mental health services.
The use of tie-down beds and waist restraints is only lawful in New Zealand prisons as a last resort to protect prisoners from harming themselves or others, and must be done so in a way that minimises harm or discomfort, and never for disciplinary purposes.
The "Investing in Better Mental health for Offenders" plan includes:
*A $300m redevelopment of New Zealand's maximum security facility, due to open in early 2018.
* An $14m investment in mental health workers to work in prisons.
*Social workers and counsellors in women's prisons