Corrections to pay $172K for log death

NZ Newswire
7/12/2016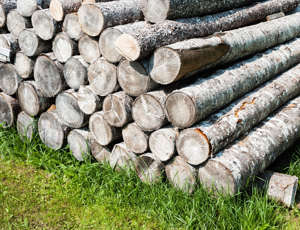 © Getty Images The Department of Corrections has been ordered to pay $172K to the family of a man killed when a log hit him while doing community work near Nelson. The Corrections Department has been ordered to pay the family of a man who died doing community work near Nelson more than $172,000.
Robert Charles Ian Cave, 26, was killed by a 400kg log while working at a church property at Wakefield in June 2014.
He and another man were cutting it up on their own because their supervisor, Reverend Allan Wasley, who had felled the tree but left it in an unsafe position, was unwell.
The log rolled down the hill and pinned Mr Cave, who later died.
Chief District Court Judge Jan-Marie Doogue had earlier found Corrections guilty of failing to take all practicable steps to ensure the safety of Mr Cave.
The law prevented her imposing a fine on Corrections at sentencing in the Nelson District Court on Wednesday, but said if she could it would have been hit with an $84,000 penalty.
She ordered the department to pay reparations of $155,000 for emotional harm to the Mr Cave's family, and a further $17,471 to his father for financial losses. A judgement on reparations for another party was reserved.
WorkSafe, which brought the prosecution, said Corrections had not carried out risk assessments when placing offenders with the community organisation, but believed it carried out risk assessments and manage them on Corrections' behalf.
"Since the tragedy, Corrections has taken steps to improve their processes and we will continue to work with them to ensure offenders are as safe as possible when doing community work," chief inspector Keith Stewart said.