Could Ralph Lauren Be Facing A Boycott After Dressing Melania Trump?

Refinery29
24/01/2017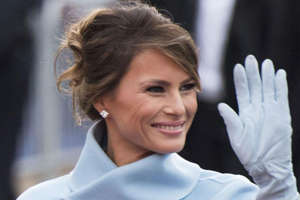 Melania Trump wore a blue Ralph Lauren dress for the inauguration, and some people aren't pleased with the designer.
"We immediately started to get complaints about Melania Trump wearing [the label]," an anonymous Ralph Lauren source told Glamour.
© Photo: Pool/Getty Images. Refinery29 Trump didn't simply buy one of Ralph Lauren's dresses. He designed the dress specifically for her.
"With the historic swearing-in of her husband, Donald J. Trump, as the forty-fifth President of the United States, the First Lady–elect will become America's new First Lady wearing an American designer who transformed American fashion, Ralph Lauren," her spokesperson told WWD.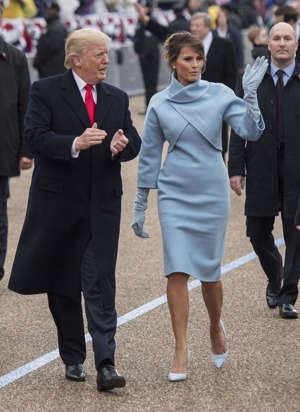 © Rex Opponents of this decision have rallied around the hashtag #BoycottRalphLauren.
Shame on you @RalphLauren for dressing the wife of incoming dictator. Anything for a buck. #BoycottRalphLauren#GrabYourWallet

— First Tramp (@CallGirlMelania) January 17, 2017
@CNN Ralph Lauren just hurt a lot of women today and we won't forget. It's not OK to support oppression. #boycottralphlauren#imwithtomford

— Sarah Wickham (@Fightforliberti) January 20, 2017
Several designers have vowed not to dress Melania Trump, including Tom Ford and Sophie Theallet, because they don't support her and her husband's policies. "I encourage my fellow designers to do the same," Theallet wrote in an open letter. "Integrity is our only true currency."
Glamour
's source pointed out, however, that Lauren also dressed Hillary Clinton and Michelle Obama during inauguration weekend to take "an apolitical stance."
In pictures: The inauguration of Donald Trump