Councils back new dog control laws

NZ Newswire
22/09/2016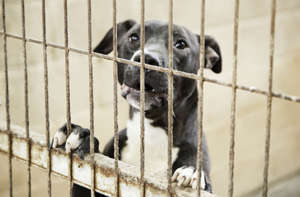 Dog owners, vets and the SPCA are criticising proposed new dog control laws but the government is adamant and says it's totally committed to reducing the number of attacks. Under the proposed law changes announced on Thursday all high-risk dogs will have to be neutered and their owners will face fencing rules.

There will have to be warning signs on properties and on dogs' collars, and there will be a ban on shelters adopting out high-risk dogs to new owners.
The laws, due to be passed by parliament early next year, will apply to dogs councils designate as dangerous as well as the breeds already subject to controls which are American pit bulls, Brazilian Fila, Dogo Argentino, Japanese Tosa and the Perro de Presa Canario.
Associate Local Government Minister Louise Upston says those breeds make up just 1.6 per cent of registered dogs - 9100 out of 550,000.
"We have deliberately focused on where the risk is, we are completely committed to reducing the number of dog attacks," she said on RNZ on Friday.
Ms Upston says she's toughening up dog control laws because there's been a 58 per cent increase in attacks over the last few years.
Local Government NZ president Lawrence Yule says the new measures should make a dent in the number of dog attacks.
But the American Pit Bull Terrier Association says breeds shouldn't be singled out, and dangerous dogs are usually that way because of the way owners handle them.
"We need to be aiming at the two-legged end of the leash," said association spokeswoman Karen Batchelor.
The SPCA says it's going to be very difficult to identify dogs that must be neutered because of inter-breeding and it's owners who need educating.
The Veterinary Association also says targeting breeds if "a gross over-simplification" and responsibility should be placed in the hands of owners.
The neutering programme will involve an $850,000 government subsidy.
PROPOSED LAW CHANGES:
* Neuter all high-risk dogs.
* Fenced area at home that allows visitors dog-free access to at least one entrance
* Warning signs at the front of the property
* Dangerous or menacing dogs must wear warning collars
* Animal shelters prevented from adopting out high-risk dogs to new owners.