Councils urged not to rush Easter trading

NZ Newswire
27/08/2016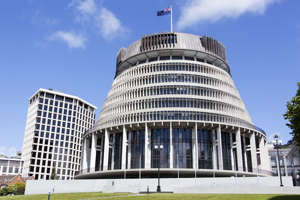 Councils are being urged to allow shops to trade on Easter Sunday and to be careful in using their new powers to decide.
A bill giving councils authority to decide whether shops in their area should be allowed to open on Easter Sunday passed by 62 votes to 59 on Thursday.
Now 67 councils must weigh up the demands of church, family and worker lobby groups against business.
Labour's Pacific Islands Affairs spokesperson Su'a William Sio says councils must not rush into allowing trading on Easter Sunday ahead of local body elections next month.
"This decision must be taken seriously and only after extensive consultation with local communities."
Rotorua mayor Steve Chadwick, a former Labour MP, says the law has potential to be a big boost for Rotorua, a popular destination for tourists.
It has been a major frustration for decades for Rotorua that it did not have the same Easter trading opportunities as towns with exemptions, including Taupo and Queenstown.
"This will finally put Rotorua on a level playing field with other key visitor destinations," she says.
Tourism Industry Aotearoa chief executive Chris Roberts says regions where big events are held at Easter such as the Warbirds Over Wanaka International Airshow will benefit.
"These events can attract thousands of visitors but the previous legislation meant they could not visit local shops, depriving the business community of the benefits of these events," Mr Roberts says.
He also makes the point that visitors move quickly between regions and "finding shops open in some places and not others does not create the seamless experience."
Local Government New Zealand says the law change reinforces the principle that local matters should, as far as practicable, be decided by local communities.
The bill will allow communities which have strong religious or spiritual belief in the importance of Easter Sunday to ensure it remains a day with no or minimal commerce.
It also allows communities which have different values or are host to significant visitor populations to take a different approach.