Court action slows elephant's arrival

NZ Newswire
19/07/2016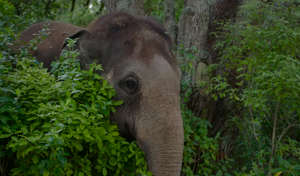 A gift of an Asian elephant was a diplomatic gesture to New Zealand, but it has landed the Sri Lankan government in court.
Five-year-old Asian elephant Nandi is expected to arrive at Auckland Zoo later this year after being gifted to Prime Minister John Key in February.
But a Sri Lankan court has ordered no steps be taken to transport Nandi to the zoo until 18 groups objecting to her export can present legal arguments next month, according to local news reports.
Community service group, the Dharmavijaya Foundation, is among the opposing groups, arguing Nandi is a rare and vulnerable species and that Sri Lanka is one of few countries that is home to the Asiatic elephant.
She was expected to join Auckland Zoo's first gifted elephant Anjalee, who arrived from Sri Lanka's Pinnawala Elephant Orphanage last year.
Conservationists and animal welfare activists attempted to halt her relocation too but were unsuccessful.
Under an agreement between the two countries Auckland Zoo is to help Sri Lanka manage its elephant population and train local wildlife workers.
Nandi will remain at the elephant orphanage until at least the next court appearance on August 2.