Court appearance after cocaine haul

NZ Newswire
3/07/2016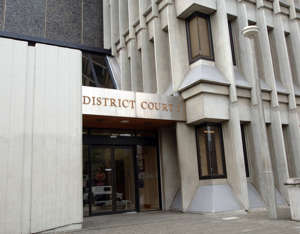 © SNPA / Ross Setford Court appearance after cocaine haul Three men are due to appear in two different courts after New Zealand's biggest cocaine seizure.
Their arrests during the weekend come after Customs found 35 kilograms of the drug inside a 400-kilogram diamante-encrusted horse head statue flown in from Mexico in May.
Two men, a 44-year-old from Mexico and a 56-year-old American, are expected to appear in Manukau District Court on Monday after initial appearances on Saturday.
They were arrested at the Auckland International Airport on Friday night.
A 29-year-old Mexican man will appear in Christchurch District Court on Monday.
He was arrested after a search of two homes in the suburb of Linwood.
Police have not ruled out further arrests and have said a significant organised crime group offshore may be behind the case.
The police seizure came just weeks after officers found a record-breaking $494m worth of methamphetamine in Northland.