Court backs pilots on Wellington runway

NZ Newswire
28/02/2017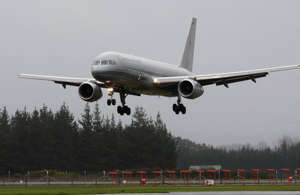 The country's pilots have won a court victory against the decision allowing shorter safety areas at the ends of Wellington Airport's proposed runway extension.
In a decision released on Tuesday, the Court of Appeal has ordered the Civil Aviation Authority to revisit airport's application for a 90-metre runway end safety area (RESA).
"Our review leads us to the inescapable conclusion that a RESA must extend to 240 metres in length unless it can be shown that it is not practicable," the justices said.
Wellington Airport wants to build a 350-metre runway extension in an effort to attract long-haul flights from Asia and the US, for an estimated $300 million, but will face a tough and expensive task of including the extra safety area.
In 2015, the CAA accepted the airport's application for the shorter runoff area, rather than one of at least 240m.
That was backed up by a High Court decision, but the New Zealand Airline Pilots Association appealed on behalf of its 2200 pilot and air traffic control members.
The Court of Appeal, on reviewing the law and New Zealand's international obligations, said the correct legal test required the CAA to assess whether a 240-metre RESA can feasibly be constructed.
"If satisfied that this is not practicable, the director is empowered to approve a shorter RESA only if it extends to the greatest distance practicable between 90 and 240 metres."
It must also satisfy New Zealand and international aviation safety laws, the court said.