Crews working to restore power to Gisborne

NZ Newswire
12/12/2016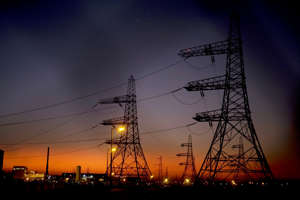 © Gideon Mendel/ Getty Images Crews have been working overnight to restore power to Gisborne district after a blackout caused by a fatal light aeroplane crash.
Two men died when the top-dressing aircraft they were in struck high voltage powerlines in rural Hangaroa.
The crash of the Farmers Air plane about 9am on Monday cut electricity to 20,000 home and companies.
Transmission company Eastland Network is hopeful power can be restored to all of the district by the end of Tuesday, but says people should be prepared for a longer outage.
Emergency generators began arriving on Monday to provide power for elder care facilities, and fuel and food outlets.
Eastland Group spokesman Andrew Gaddum says men and gear are being sent to the accident site.
He says special equipment is on its way to help lift a big span of wire over the 800 metre span affected.
Also heading to the scene are three Civil Aviation Authority investigators.
They will be taken there on Tuesday morning and will be lowered by winch from a helicopter.