Cricketer banned for drug possession

NZ Newswire
4/04/2017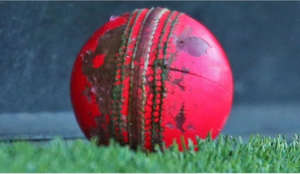 A Kapiti cricketer who ordered anabolic steroids and hormones online has been banned from cricket for two years by the Sports Tribunal of New Zealand.
The hearing into charges brought by Drug Free Sport New Zealand against Paraparaumu Cricket Club's Adam King was held on March 22 and the decision was released on Tuesday.
King, a medium-fast bowler, had been a member of the Paraparaumu club since 2011 and represented Horowhenua-Kapiti in the Hawke Cup competition in 2013 and 2016.
He was a coach and the club's development officer.
Drug Free Sport NZ alleged Mr King was in possession of prohibited substances nandrolone and testosterone in 2014, along with hormones in 2015, after being alerted by medicine and medical devices regulator Medsafe.
Medsafe was investigating internet drug supplier NZ Clenbuterol at the time.
Drug Free Sport NZ wanted to take King to the Sports Tribunal earlier but were delayed as he was playing cricket in England from April to September 2016.
The agency's chief executive Graeme Steel says there was always a high risk that athletes ordering prohibited substances online would be caught.
"Mr King has paid a high price for a poor decision which has affected his future in cricket," he said.
"We work closely with Medsafe and other enforcement agencies to share information regarding potential breaches of the Sports Anti-Doping Rules.
"Those who buy prohibited substances online are making a huge mistake, and as well as cheating, are putting their health and their sporting career at great risk."