Criteo Buys AdQuantic, A Startup That Applies Quantum Physics To Search Marketing

TechCrunch
11/04/2014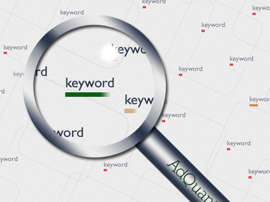 We have discovered that , the French ad tech company that raised in an IPO on NASDAQ last October, has quietly made an acquisition. It's bought , another ad tech startup from France co-founded by two doctors of statistical physics, which has developed a bid management tool for search marketing based on game theory, quantum physics and related mathematical models.
The terms of the deal were not disclosed, and AdQuantic and Criteo have not yet made a formal announcement of the deal, but Criteo has confirmed the acquisition to us in an email:
"We can confirm that Criteo has acquired AdQuantic," a spokesperson writes. "The talented team at AdQuantic will be a great addition to our staff and we are excited to bring them on board. They will join Criteo with immediate effect."
That staff includes CEO Olivier de Taisne; co-founder Cedric Chanal (who is AdQuantic's CEO); but possibly not the other co-founder, Simone De Liberato, who is a board member but also appears to be affiliated with a university in the UK.
AdQuantic has not responded to our requests for comment, but as far as we can see, the Paris-based company had not raised any outside funding that it has publicly disclosed. But we have seen some references to investments in the company. John Power, a director at Saba Capital Management, is listed as an angel investor in AdQuantic on his , and Stephane Lopes, a director at Credit Suisse, is as a private investor and board member. This  notes a "private placement" in May, 2013.
Criteo is at just under $37 per share, with a market cap of $2.12 billion.
AdQuantic works with a client base that appears to be primarily French and European, with customers inlcuding PixMania, Etam, LeFAC.com and the TBS Group, among others. Given that the companies have yet to announce any deal, it's a fair assumption that for now the company will continue business as usual.
Longer term, this is an interesting deal for Criteo. It is already a leader in ad retargeting and other kinds of performance marketing. But this is an increasingly crowded field, so the trick right now is twofold. You need to expand the kinds of services that you offer, and platforms you touch, as an ad tech company- and you need to get more intelligent with your algorithms. An acquisition that Criteo made earlier this year, , speaks to the first of these strategies with an emphasis in email marketing. This latest deal emphasises how Criteo hopes to improve in the latter area.
Getting more sophisticated in search-based advertising is smart also considering that it's a business that is likely to see some pressure in years ahead against display advertising. According to a report earlier this week from , the analysts there believe that display revenues will overtake search by 2015.
AdQuantic, whose slogan is "bid with science," has a rather interesting that uses statistical analysis for each keyword and similar keywords, for specific moments in time, in order to make accurate projections for what to buy and when. "This is where methods from quantum physics are applied because of the discrete nature of the data," the company notes.
It also describes, in the parlance of game theory, the "calculated risks" that it determines from its algorithms that give big-picture benefits: "Our algorithms use mathematical models to take calculated risks on each keyword, which might or might not pay off at the keyword level, but generate performances at the campaign level."
Alongside this, it offers plug-ins to work with existing datasets, a reporting platform and tools to help future campaigns.
As with Criteo's previous acquisition of Tedenis, AdQuantic is based in Paris and so is one more boost for the startup ecosystem in France – and a win specifically for those startups in Europe built around the very hot field of data science.