Crittercism Raises $30M More, Inks Mobile App Performance Deal With New Backer Accenture

TechCrunch
9/04/2014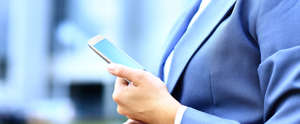 Some big news today from , a startup that operates a platform for companies to monitor their mobile app performance with customers including the likes of Netflix, LinkedIn, Yahoo, Pinterest, Home Depot, AT&T and a number of other Fortune 500 companies. The company has raised another $30 million in funding, from a mix of VCs and strategic investors led by Scale Venture Partners with participation also from InterWest Partners, VMWare and Accenture.
Separately to that, Crittercism has secured a significant deal with Accenture that will see the consulting and outsourcing giant use Crittercism's technology in its bigger mobile enterprise offering that designs, builds, tests and manages applications for enterprises, dubbed Accenture Application Factory.
And Crittercism is also releasing new services of its own, in the form of a new API and "zero-touch App Wrapping solution", which will mean that Crittercism will not require source code to monitor an app.
The $30 million investment brings the total raised to date by Crittercism, which started as an AngelPad company, to , with past backers including Google Ventures, Opus Capital and Shasta Ventures.
Crittercism and its investors are not revealing any valuation at this time.
Crittercism is one of the many companies out there riding the wave of mobile app usage worldwide, brought by the popularity of smartphones and tablets. A year ago, when Crittercism led by Google Ventures, the company estimated that it was already monitoring some 500 million devices for crashes and other performance issues. Andrew Levy, Crittercism's co-founder and CEO, tells me that this number is now well over 1 billion. This speaks to another trend: as the mobile app ecosystem matures, those companies that use apps as part of their business are becoming increasingly focused on quality.
But while a lot of the opportunity today has been on the B2C and B2B fronts — with the B2C playing a role particularly in driving that billion user number — ScaleVP partner Andy Vitus believes that the longer term opporunity may be in a third category altogether, in the slightly more nebulous category of the Internet of things, where we are talking about machine-to-machine communications. "I do think Android is becoming the opperating system of choice for the 'headless Internet'," he says. And while Crittercism already has some clients using is solutions for M2M deployments, "over time Crittercism will be able to push even more into that. You won't even have a person to report that something has gone wrong," making Crittercism's solution even more essential.
Up to now, most of Crittercism's efforts have been focused on mobile app solutions but it looks like its sights are being raised in more way than one: the API will let enterprises integrate mobile app performance management into a wider dashboard where they are monitoring other apps (for example server-based apps); while the zero-wrapping solution will give companies a way of monitoring apps even if they have not developed them in-house. This is an essential product when you consider that many companies outsource this kind of work (opening the door to how Accenture may use the tool), or use off-the-shelf solutions.
As a part of the funding round, Vitus will join Crittercism's board. Accenture's minority investment will also give it a seat on Crittercism's advisory board.