Crown land to make way for new homes

NZ Newswire
25/05/2017
© Hagen Hopkins/Getty Images A general view of houses under construction. Crown land will be freed up to make way for 1200 houses in Auckland as part of the government's pre-budget commitment to housing.
Social Housing Minister Amy Adams announced $2.2 billion to fund stage one of a 34,000 house development in Auckland days before the budget release.
An additional $100 million was announced on Thursday to make way for around 1200 of those homes on vacant or under-utilised Crown land.
The funds will come from the fiscally neutral Crown Land Programme.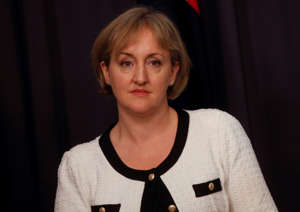 © AAP Image/Lukas Coch Associate Finance Minister Amy Adams "Once the homes are built on this land and are built and sold, or in some instances earlier, the Crown will recoup the price of the land," she said.
One in five homes will be available for social housing, with another fifth to be sold at "affordable" prices.
The government's social housing investment also includes $13.1 million over four years for the new Positive Housing Pathways programme.
It will provide 250 social housing places and support services for prisoners transitioning back into the community.
The budget also includes $175.1 million over the next four years for emergency and transitional housing, which was first announced last year.