Dairy robbed for the eighth time

NZ Newswire
4/03/2017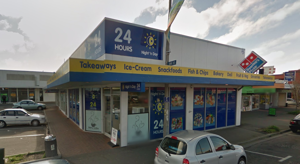 A Christchurch dairy robbed seven times in a half year has been robbed again.
Police say a number of people entered the Night n Day in Woolston at 2.30am on Sunday and threatened staff.
No one was injured, but the group made off with cash and cigarettes and staff were left shaken.
The dairy was robbed on six separate occasions between August and December last year and then again in January, police say.
Police last year said the sale of stolen tobacco was a serious issue in the community and a spate of robberies in the area led to dairy owners considering pulling cigarettes from their shelves.