Dark areas in LINZ property data

NZ Newswire
10/05/2016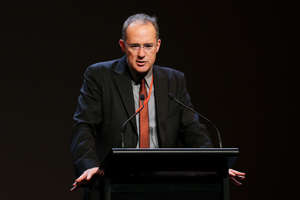 The data detailing foreign buyers of New Zealand property has several shortfalls which may impact how accurately it portrays the first quarter of non-resident purchases.
Around three per cent of properties sold in the first three months of 2016 were to non-residents, but that figure may not include foreign beneficiaries of trusts and non-residents on student and work visas.
A total of 1158 buyers provided Land Information New Zealand with an overseas tax residency for properties purchases between January 1 and March 31. A majority of those purchases were for homes.
However, the tax residency status of thousands of people who purchased homes which they intended to occupy while on a work or student visa is unclear.
Opposition parties have jumped on the data gaps with Labour housing spokesperson Phil Twyford saying that it doesn't give an accurate picture of the market.
"As a contribution to the housing debate, this data is effectively useless," he said.
"Even the chief executive of Land Information says he is not confident in the data."
Green Party co-leader Metiria Turei agreed and said it offers no real insight in foreign ownership.
"By LINZ's own admission, this is nowhere near the full picture on how many non-resident foreign buyers are snapping up properties in New Zealand," Ms Turei said.
"This incomplete data seemingly suits the government, but it's going to make New Zealanders even more frustrated because it feels like we're still in the dark over this issue."
Although around 35 per cent of the 7,308 surveyed are New Zealand residents who didn't realise the survey question does not apply to them, it leaves in excess of 4,700 buyers with unknown tax status.
LINZ chief executive Peter Mersi says the data released on Tuesday should not be confused with a foreign ownership registry since tax residency is not the same as nationality.
"For example, a New Zealander living and paying tax in United Kingdom who bought a house in New Zealand would be included in this information as having overseas tax residency," he said.
In addition, 10 per cent of the 45,114 total purchases in the first three months of 2016 did not need to provide tax information since sale and purchase agreements were signed before the law came into force.
That exemption ended at the end of March.
LINZ expect the data will become clearer as the year continues.