David Shearer leaves parliament

NZ Newswire
13/12/2016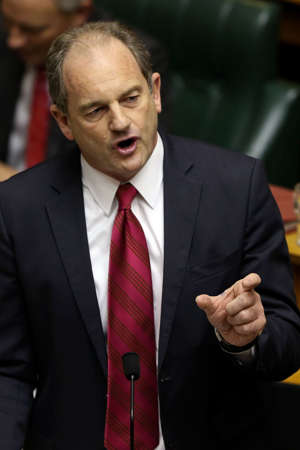 © Hagen Hopkins / Getty Images David Shearer David Shearer has made his last speech in parliament.
The Labour MP delivered his valedictory on Tuesday, and he'll soon be in charge of the UN's mission in South Sudan.
Mr Shearer, 59, is taking on what Foreign Minister Murray McCully has described as the toughest peacekeeping role in the world.
Before coming to parliament he worked for the UN in Somalia, Rwanda, Liberia, Kosovo, Afghanistan, Lebanon and Iraq.
Mr Shearer was leader of the Labour Party from 2011 to 2013.
He stood down amid caucus discontent over poor poll ratings - although they were higher than they are now - and a plot to oust him through a vote of no confidence in the caucus.