Day raises awareness of premature babies

NZ Newswire
16/11/2016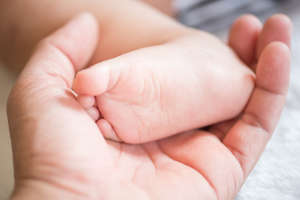 The Kaikoura earthquake has underlined the extra stress faced by parents of babies born ill or prematurely, the Neonatal Trust says.
The quake struck three days before World Prematurity Day, which is being marked on Thursday.
Trust executive director Neil O'Styke says many parents were able to hold their babies within seconds of the tremors beginning.
But it wasn't so easy for some other families.
"The earthquake is an extreme example of the extra stress and anxiety involved in neonatal journeys," he said.
"While the babies are in the very best place for their care and monitoring, and in the hands of superbly talented and dedicated staff, it will have been extremely unsettling for many parents to be away from their babies during the earthquake.".
A normal pregnancy last 40 weeks and babies are classified as premature if they are born before 37 weeks' gestation.
In New Zealand, more than 5000 babies are cared for in neonatal units each year.
Mr O'Styke said World Prematurity Day was a chance to celebrate premature babies and to raise awareness of the challenges they and their families faced.
To help mark the day, volunteers will provide morning teas and lunches for staff and families in Neonatal Intensive Care Units and Special Care Baby Units across the country.