Death in older cars more likely in crash

NZ Newswire
12/05/2017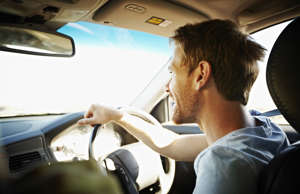 People are twice as likely to die in a crash if the car they're travelling in was built before the year 2000.
The AA and New Zealand Transport Agency (NZTA) say independent crash tests show this.
Moreover data of actual accidents shows cars built before 2000, which represents nearly 40 per cent of all passenger cars and SUVs on New Zealand roads, are involved in 57 per cent of fatalities.
Outcomes improve in cars made a decade later.
Cars produced between 2010 and 2015, which make up 17 per cent of the fleet, were involved in 10 per cent of fatalities.
"You don't have to buy brand new to be safe in a car," says Harry Wilson, NZTA's road safety director.
The AA is now advising car buyers to avoid buying any vehicle built in the 20th Century.
The average age of cars in New Zealand is more than 14 years.
AA Motoring Services General Manager Stella Stocks says older vehicles are significantly over-represented in crashes that resulted in death.
The agencies this week lined up a 1998 Toyota Corolla against one built in 2015.
The 1998 Corolla was built before the current frontal impact rule was applied that sets minimum safety standards for cars sold in New Zealand. It's also not equipped with life-saving airbags.
"This week's crash test shows the driver in the older vehicle would likely have been killed or very seriously injured," Ms Stocks says.