Defensive lapse costs Black Sticks

NZ Newswire
19/02/2017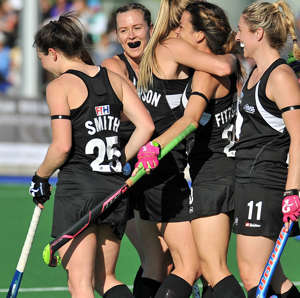 A third-quarter defensive lapse cost the Black Sticks dearly as they slumped to a 2-0 loss in the fifth women's hockey Test against Argentina in Buenos Aires.
After a scoreless first half, the Kiwis looked to have negotiated the third quarter safely, but conceded two late goals in the space of a couple of minutes.
The first went to Argentinian captain and striker Carla Rebecchi, who announced her retirement from international hockey two weeks ago, with Maria Jose Granatto adding a second almost immediately.
The win gives Argentina an unbeatable 3-1 lead in the six-match series, after the fourth Test was drawn 2-2.
The Kiwis sole win came last Wednesday in game two with a 1-0 victory.
The sixth and final match is scheduled for Tuesday.