Delay for Havelock North water probe

NZ Newswire
22/11/2016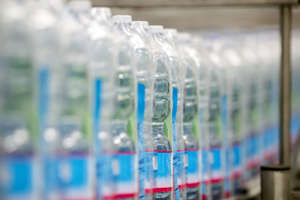 © Alessia Pierdomenico/Bloomberg The government inquiry into the contamination of Havelock North's water supply has been delayed until next year. Legal action has forced a delay to the government inquiry probing the contamination of Havelock North's water supply until next year.
The inquiry was due to start hearing evidence into the August contamination - where more than 5000 fell ill from campylobacter - at a public hearing in Hastings on Monday but that has now been put off until late January.
It comes after the Hawke's Bay Regional Council last week laid two charges against the Hastings District Council of breaching maintenance conditions of a resource consent in relation to two Brookvale bores which allegedly led to contaminated water entering the aquifer.
The district council sought the postponement of the inquiry until after the case has been dealt with.
The case was due to be called on Monday in the same Hastings courthouse where the inquiry was set to held.
The district council told the inquiry panel that continuing the public hearing was likely to prejudice its defence of the charges.
The panel said there was substantial public interest in proceeding with the inquiry as soon as possible, but said it would not be fair or appropriate to require the council to participate in the public hearings starting on Monday.
It said a delay would also give other parties in the inquiry more time to file evidence after disruptions caused by last week's earthquake.
The panel said it was "regrettable" the regional council chose to serve prosecution document and issue a media release on the same day as evidence briefs were due to be filed to the inquiry - just five days before the start of the hearings.
It said the hearings would commence on January 30 and expected it to continue sitting through February.