Delay may help get Kiwi off Canada murder

NZ Newswire
25/05/2017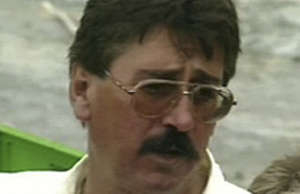 A former Napier politician who is due to be re-tried for the murder of his wife in Canada may have his case dismissed because of "unreasonable delay".
Peter Beckett is charged with the second-degree murder of his wife Laura Letts-Beckett at Arrow Lake in British Columbia on August 18, 2010.
He stood trial in front of a Supreme Court jury last year but they could not reach a unanimous verdict and a mistrial was declared.
The case is down to be re-heard from August 21.
Beckett, who served on Napier City Council from 1998 to 2001 before leaving to live in Canada, is accused of pushing Ms Letts-Beckett off a boat in order to collect inheritance and insurance money, along with their house.
Defence lawyer Alix Tolliday said there is precedent to drop charges for delays in criminal courts as set out by a landmark British Columbia Supreme Court decision last year, Kamloops This Week reported.
There are now strict timeframes in which a case has to be heard, with "unreasonable delay" considered anything more than 30 months from the time a charge is laid until completion of a trial.
Beckett has been in custody for almost six years, after being charged on August 8, 2011.
Ms Tolliday said disclosure matters and delays because Beckett represented himself for much of his time behind bars were "concerning".